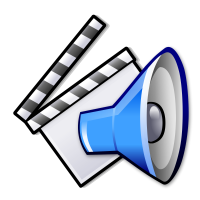 Globally, 16-24 year olds spend an average of 7.5 hours per day online with mobile devices representing 43% of their online time- these findings in PayFort's infographic on Global WebIndex's media consumption report provides a perspective to ongoing debates in the media industry about the future of traditional media.
Backing perceptions that traditional mediums such as TV, radio and press continue to lose consumers to digital media, the infographic reveals that people now spend an average of 0.75 hours a day on online TV, thanks to the advent of Netflix, Amazon Prime Video, and other services.
As one would expect, social media also figures as a key threat with users found to be spending "roughly 1 in every 3 minutes online" on social media.
According to Confederation of Indian Industry (CII), the next decade will see a consumption explosion with the rapid growth of digital media. India already has 250-300 million digital screens which include smart phones, tablets, laptops and PCs.
India has the potential to emerge as a global M&E hub. According to a joint publication by the Boston Consulting Group (BCG) and the Confederation of Indian Industry (CII), the Indian media and entertainment (M&E) industry has been growing at a stable 10% year-on-year and is currently valued at Rs 1,15,500 crore. However, it continues to underperform to its true potential. Advertising, for instance, is only 0.33% of GDP in India compared to the global average of 0.64%. Digital media advertising in 2014 grew at a staggering 44.5% in 2014 over the previous year.
India already has 250 million digital screens (smartphones, tablets, laptops and PCs), which is more than the number of TV and film screens put together. This number is projected to multiply to 600 million by 2020, implying that every second Indian will have a personal media consumption device. Indian media and entertainment industry has the potential to reach $100 billion (Rs 6,50,000 crore) turnover by 2025, with adequate infrastructure and the government support, surmises the CII.
Signifying clear shifts closer home, within the UAE, people spend twice as much time on digital media, as compared to traditional media.