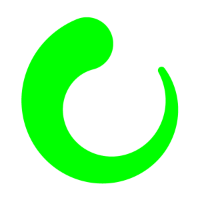 Keeping users engaged to an app is one of the hardest things ever. In 2016, 200 billions of apps have been downloaded but most of them ended up being unused. As a matter of fact, 24% of installed apps are abandoned after the first use and only 1 out of 4 users returns to an app one day after the install, while by day 14 this percentage lower to 9%. Nowadays mobile marketers are shifting their focus from installs to user retention to get the highest value possible out of their customer base, meaning acquiring valuable users. Usually, users are defined as valuable if they open an app more than three times after having downloaded it. In this context, setting re-engagement campaigns is essential to acquire quality users to turn into loyal clients. But before setting them up it is essential to understand the difference between retargeting and re-engagement.
Re-marketing, retargeting and re-engagement: what are they and how do they work?
People usually tend to use the words "retargeting" and "re-engagement" as synonyms even if they are not. They can both be considered as specific methodologies of "remarketing", a broader concept which comprises all those marketing activities designed to induce previously engaged users back into an app.
Retargeting is a form of mobile marketing in which marketers target users that have already visited their app; the goal is to convert these users and turn them into loyal clients. But how does it work? When a user opens the app for the very first time, he becomes an active users. If he stops using the app for a given period of time, he can then be retargeted with a remarketing campaign. Re-engagement, on the other hand, is defined as all those marketing techniques which allow to identify users that have installed an app but currently are not engaging with it, inducing them to use the app more frequently or driving the re-start of the app usage. The most useful tools to re-engage inactive users are:
Deep Linking: it allows mobile marketers to open up specific content pages and pass through custom data (like promo codes, etc.) even if the app isn't installed yet. Basically, this new attribution model allows mobile marketers to link users between desktop, mobile web and in app

without losing any information about them. In this way, marketers will be able to do strategic campaigns, aimed to have users engaging with a specific content of their app, without passing through the app store, but linking directly to the final destination.
Dynamic Display Ads: high impacting and engaging creativities, designed to reach and catch users when they are more receptive or inducing them to use the app more frequently. A dynamic display ad

is a personalized ad, marketers can build in real time by using advanced algorithms. They save marketers time since they don't have to pull in designers to create different versions of the same ads and wait for an A/B test to identify the ad formats performing better. Being highly personalized makes them the perfect tool to engage users.
Push Notifications: text-based messages used to attract users' attention without annoying them. They can suggest users to

restart the usage of the app, to make a purchase or to offer discounts.
Re-engagement and retargeting campaigns, in order to work properly, require that the users are re-attributed to the source which determined the re-install or the re-open of an app. For mobile, usually, the attribution is assigned once the install is completed, allowing mobile marketers to identify the source that determined the conversion, meaning how the users has been acquired. When the focus shifts from installs to user retention, re-attributing a re-install or re-opening to a specific source allows mobile to identify the campaign which caused the re-start of the app usage, evaluating the performance of the campaign itself.
Conclusions
So, between these solutions which could be the best one for an App Developer?
According to us, re-engagement campaigns represent the most effective tool to keep mobile marketers' app businesses alive. As a matter of fact, they can increase the in-app conversions, LTV and ROI by keeping users engaged to an app and reducing user acquisition costs. At Instal, we value each stage of the mobile marketers' app lifecycle, supporting them across the entire path with advanced and high performing solutions. That's why we have developed re-engagement solutions to reach dormant users and a brand new deep linking solution, available in beta test, to enhance the performance of our remarketing campaigns.
To learn more about our remarketing solutions and join our beta test, reach out by dropping us an email.
Source: Adjust
About Instal
Instal is a mobile marketing platform focusing on apps and games. They designed their advertising technology to support mobile marketers throughout their whole app lifecycle, matching their applications with the top fitting users to turn each download into a loyal and engaged client.
Instal's performance-based business model reduces risks to maximize ROI and increase revenues by maintaining acquisition costs stable over time while allowing exponential revenues scalability.