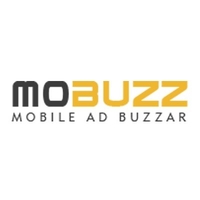 Mathieu Derval, Product Manager at AdSecure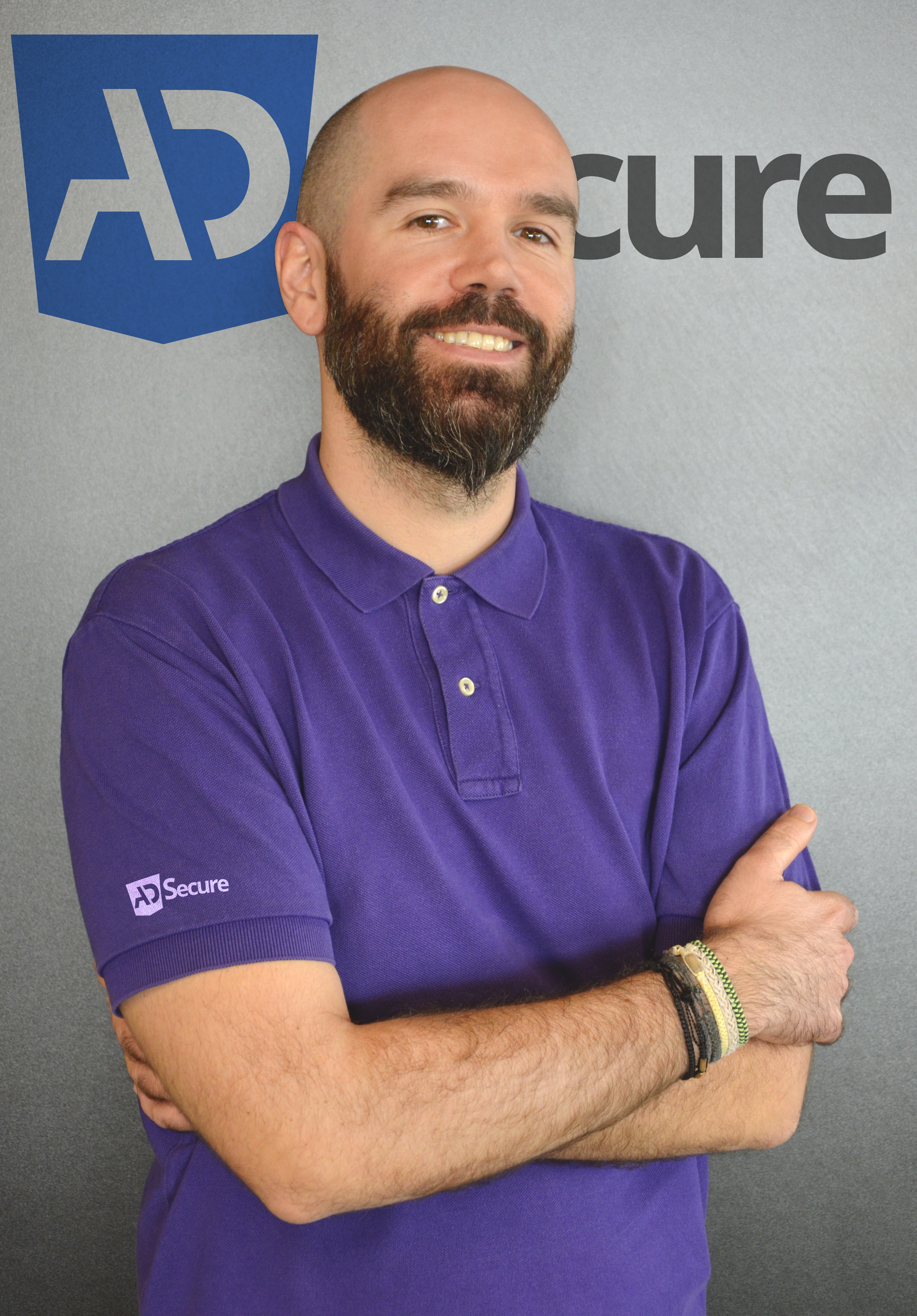 In the second quarter of 2017, Kaspersky Lab detected 1,319,148 malicious installation packages on mobile which is almost as many found in the two previous quarters. As we enter 2018, one of the key trends in mobile advertising is the increased use of malware and ransomware. With this constantly growing threat, publishers and ad networks really need to ramp up the protection of their users with mobile ad scanning technology. AdSecure is an ad verification tool which offers this feature by using 3G proxies across a range of countries and mobile carriers. Clients can scan live campaigns that are targeting specific mobile users. This is a highly powerful feature as advertisers tend to show different types of offers for 3G and Wifi users, and this can be challenging to monitor.

Publishers and ad networks can scan by country, 3G carrier network and iOS or Android. This feature is also great for ad networks working with affiliates because they can scan affiliate mobile offers and also for mobile carriers who can scan ads that running on their 3G network. Once a fraudulent, malicious, non-compliant campaign or landing page is detected, the client is immediately emailed a comprehensive analysis of each anomaly detected, which leads to a better understanding of the ad's redirection chain so that the client can take action. AdSecure has deployed this feature in 16 countries, supporting over 50 mobile carriers with more mobile carriers to be added in the near future.
Venkatesh C.R., CEO at Dot Com Infoway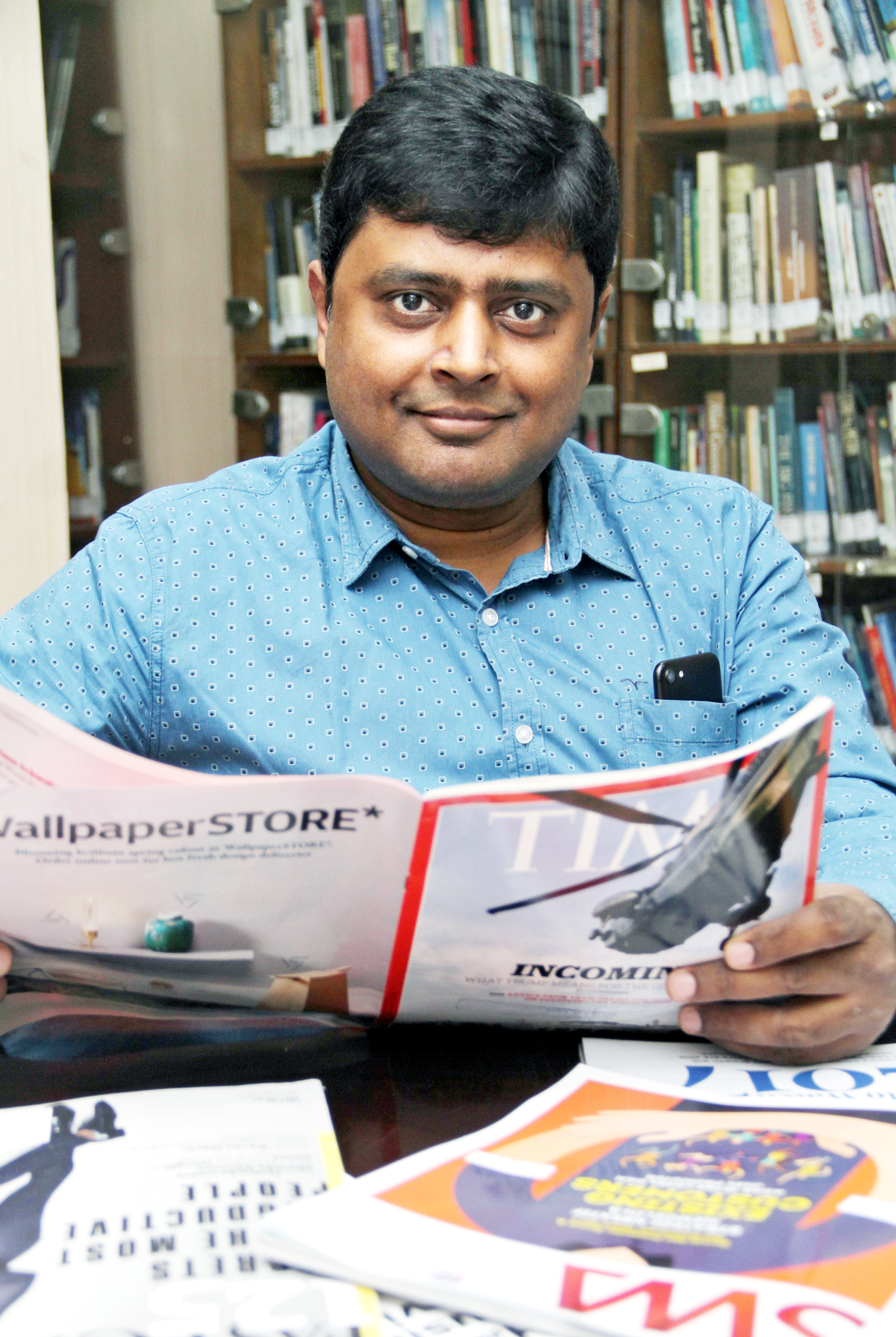 Mobile Programmatic Advertising: The programmatic advertising would continue to rule the roost in 2018 as brands would continue to vie user attention through banner ads, retargeting ads and display ads. However, apps with poor quality content would fail to deliver as Google now searches apps with good content and displays it in search results.

Mobile Video Advertising: Like the web, mobile customers, too, increasingly prefer videos over content. Videos are powerful as pictures in motion transcend linguistic barriers, while textual or audio content is tied to a language. Mobile video advertising would emerge as a powerful mobile advertising tool right from the beginning of the New Year.

User-generated content: As users become wary of brands pushing their products down their throats, user-generated content is more appreciated. People surfing the net on their mobile phones would associate authenticity with user-generated content, making it a great area to explore for marketers in 2018.

Native Advertising with Social Media: The New Year, 2018, will continue to see an increase in native mobile advertising spent. Native advertising allows businesses to subtly position their brands in the midst of a variety of shared or user-generated content.

Location-based Marketing: Probably the biggest mobile advertising trend for the year 2018, location-based marketing has the potential to address a highly targeted market. Highly personal and aptly-timed, location-based market has the power of influencing the buyers' decision on a real-time basis

Mobile Remarketing: This type of marketing allows mobile app owners to send notifications, alerts or any other content to its audience, while they are browsing other apps. Mobile remarketing is indeed a very powerful tool for enhancing the brand's recall value as well as enticing users back on the app.
Patrick R, Head of Strategy at Intuz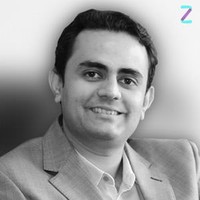 With the integration of a multiplicity of customized apps in business, in-app messaging has turned out to be a strategic tool to push sales. These messages are sent to the users, while they are using their mobile apps. In app-messaging is largely being integrated by various business firms as an essential component of their mobile marketing mechanism. This type of messaging is also known as in-app notifications and message center messages.

In medium-preforming apps, in-app messages, along with push notifications, resulting in an engagement rate of 26%. This figure is greater in the high-performing apps, with an engagement rate of 44%. Today, people expect information about products and services in a customized outfit. Market leaders are incorporating in-app messaging system on a large scale, sending the right message at the right moment to the right recipient. A study reveals that in-app messages receive an 8X response than the average push notifications. Business firms from every sector of the industry can harvest the potential of in-app messaging on their platforms.

Why Every App Should Have a Message Center

Business apps leverage the marketing potential of the brands. Especially, eCommerce companies come up with highly interactive apps that bring their products to the fingertips of customers. Here are the key factors explain the importance of a message center for every app.

Reduced cart abandonment: Customers often abandon shopping carts, leading to a loss of revenue. Poor loading speed, limited options for payment or substandard design often results in cart abandonment. By integrating in-app messaging on your platform, you can reduce this rate to a large extent.

Customer experience: Certain users do not prefer receiving push notifications. In-app messaging platforms ask the customers, whether they wish to receive these notifications or not. This enhances their customer experience to a large extent.

Payment information: In-app messages keep the customers updated with payment information and other data they would like to receive. For instance, a customer may have made a payment. The company instantly sends a message through in-app messaging, confirming that they have received the payment. It enhances the transparency and accountability of the company. Even when the company sends the payment receipt to the customer through emails, they send a push notification to the customer. This enhances the bond between the company and its customers.

Customized approach: The Customized approach to the buyers leverage the marketing strategy of the companies. If you are conducting a survey or promotional campaign, Message Center messages can prove to be extremely beneficial. You can request the customers to provide a feedback through these messaging systems, further elevating your sales mechanism. A research reveals that the customers read 98% of these messages within 5 minutes of the delivery. Evidently, in-app messages help in customer engagement, keeping them updated with your notifications in quick time.

In App Message Center Best Practices

The three most extensive areas in which companies use in-app messages are promotional, educational and transactional purposes. You must set certain expectations among your customers, about what they might find through the in-app messages. Here are certain practices that you must follow while you incorporate your in-app messaging mechanism.

Two-way communication process: Customers expect active participation in the transaction and post-sale evaluation process. When you come up with an in-app messaging system, make sure that they can respond back. It should be a two-way communication path, enabling the customers to get across to you with their opinions.

Figure out the right timing: In order to optimize the effectivity of in-app messages, make sure you send them to the customers at the right time. Each business has a specific set of customers, so build your strategy to send them these push notifications at the right moments. Sending the messages at the wrong hour may annoy your customers.

Acknowledge their feedback: When a customer responds to your message, respond back and inform that you have received the message. This will develop a favorable rapport between your company and the customers. Customers count on responsible brands, that comes up with an interactive mechanism in the pre-and post-sale periods.

Remember, 65% of the customers come back to the app when you integrate in-app messaging on your platform. This is a powerful way to engage and retain them. Considering the competitive business ecosystem, this is a powerful weapon to foster the interest of customers in products in a personalized way. The best part of this strategy is that the marketers have a direct hand in stimulating the interest of their customers, refining their mobile experience.

About Intuz:

Intuz is a global custom mobile, software and cloud services company having esteemed clientele from 6 continents & 42 countries. As a true partner for Startups & Enterprises, Intuz brings our years of insights and domain expertise that will add a lot of value to your app solution. Visit our Intuz Website for more information.

About Patrick R

With over 12 years of experience in the field of Information Technology, a techno-commercial leader heading Intuz as Director of Growth. Patrick has over seven years of experience as mobile app strategist. Having a sharp insight on application development and marketing, Patrick is very instrumental while planning strategies for Product development, promotion and monetization.
Nathan Ellwood, Marketing Coordinator and Digital Advertising Associate at Snyxius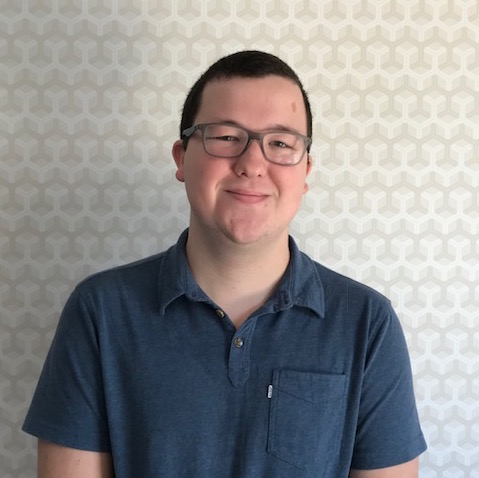 In the heat of the holidays it can be hard to see past the opportunities of the season. However, savvy advertisers are already looking to the new year and planning out their marketing strategies. While in 2017 we saw a continued interest in mobile marketing and multi-channel advertising, the trends for 2018 are still yet to be discovered.

That being said, there are a few early bets for what mobile advertisers should be focusing on in the new year. In this article, we are going to take a look at what is trending as we make our way into 2018. And give you an inside look on how advertisers are thinking. With this leg up on your competition, you will be more than prepared to take on these new challenges come January.

Without further ado, let's take a look at mobile advertising trends for 2018.  

A further shift toward mobile in 2018

According to a recent study of 2017 mobile trends, mobile has now become the preferred means of Internet traffic with almost 60% of the total population. While desktop still makes up the remaining 40%, early projections show mobile continuing its rise as more users than ever turn join the mobile revolution.

Not only that, but an increasing amount of social media users are on mobile devices now than in past years. With over 50% of Facebook's 1.74 billion month active users coming from mobile devices, it's no wonder why 88% of the social media giant's ad revenue comes from mobile.

If you haven't made a shift toward mobile with your advertising by now, the time is coming when it will be too late. Start getting prepared for 2018 now by making the shift and going where your customers already are: on their phones.

The dominance of social media

Although social media has been a dominant force in the mobile advertising world since Facebook began over 10 years ago, this trend is set to continue in 2018 as well. This should not be a shock considering Facebook's 9.16 billion dollar ad budget, but with other platforms like Snapchat and Instagram being mobile only, the likelihood of this trend changing is low.

This should be another warning sign to mobile advertisers come 2018: if you're not already on social media with a game-plan in mind, you need to be. Pleading ignorance is no longer excusable when a large portion of your audience is interacting somewhere every day and you aren't. Get it together, get a Facebook page.

User-generated content

In the same way that social media platforms like YouTube and Instagram have already started utilizing user-generated content as a way to advertise, the trend is expected to continue in 2018 with even more companies embracing this form of marketing.

The main reason for this is that consumers today admire companies that show an authentic side to their customers and user-generated content is a great way to do so. It can also be a lot of fun! Try starting a contest to crowdsource the best user-generated content for your own advertising. Not only can this improve mobile user engagement, but customer retention as well.

Sponsored content

Along the same lines as user-generated content is sponsored content, which is when brands sponsor creators in their industry to make content sponsored by them. You may have already noticed this on Twitter with influencers using the #ad hashtag, but be prepared to see even more of this in 2018.

What marketers should know about this mobile advertising trend is that caution is advised. For instance, a video game company was fined by the FTC for not disclosing to their customers that they were paying Youtube gaming channels to give positive reviews to their game. The lesson to be learned here is that skirting the rules will never work in your favor.

As new ways of reaching customers emerge, new rules will need to be written in order to guide brands through these changes. However, this doesn't excuse shady advertising. The best way to avoid finding your brand in hot water is to keep to industry best practices and avoid anything that falls into a gray-area just to be safe.

Video ads

Another area that has seen tremendous growth in recent years is that of video advertising. Whether it is through Snapchat or Facebook, the leaders in online video ads, or somewhere else, the numbers indicate that video shows no signs of stopping any time soon.

Although it is true that putting together a well-crafted video ad can be difficult, the barriers to entry are consistently dropping. Brands that never thought they would be able to create branded videos for their audience now can. And they should.

As more consumers engage with online video, especially on mobile, the opportunities for meeting customers through this medium have never been better. Look into how accessible video is as a content option for your business, it might be easier than you think.

Channel-specific strategies

So far we have spoken about quite a few different channels that mobile advertising trends are transforming or have been transformed by. Our final trend that we will examine is ironically, channel specific strategies. In order to do these type of strategies well requires a good understanding of each channel.

For instance, if you are creating a video for Facebook, you will want to add subtitles, as most Facebook users don't watch videos with sound. Whereas if you were to create a video for Youtube, most users do use sound and subtitles are not as necessary.

By simply knowing and understand these trends within a channel, you will be better prepared to engage with customers in ways that are meaningful to them. Which is, ultimately, the goal of mobile advertising in the first place.

This article was written by Nathan Ellwood, marketing coordinator and digital advertising associate at Snyxius. If you want to learn more about app development or develop an app yourself, Snxyius would love to talk with you about making that dream a reality.
Thomas Kriebernegg, CEO & Co-Founder at App Radar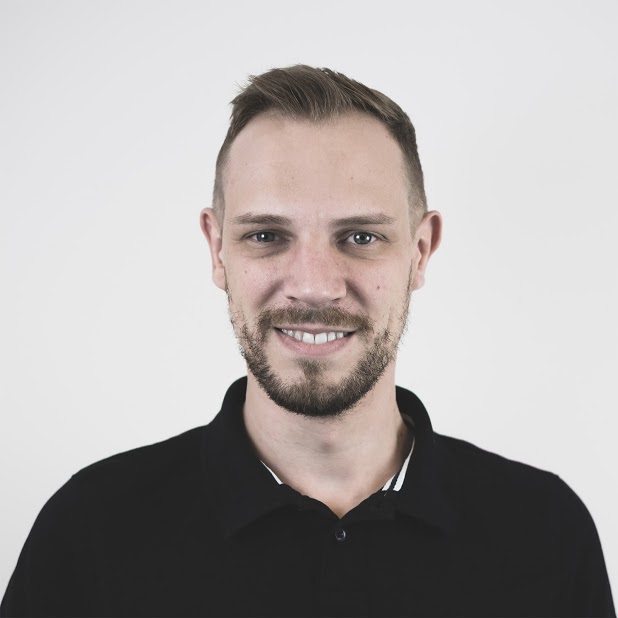 In my opinion speed is the name of the game. Finding out what works and what doesn't as fast as possible to improve what is working even further. At App Radar we are focusing on the topic making App Store Optimization as easy and fast as possible to help our users outperforming their competition by way faster App Store Optimization strategy creation & implementation.
Gilad Bechar, Founder and CEO at Moburst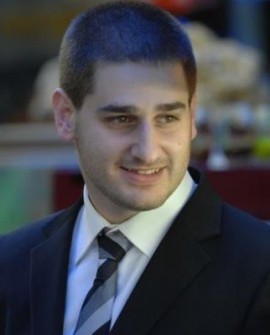 It's no secret that mobile is trending. The amount of people browsing content and accessing the internet through their devices, rather than their desktops, is skyrocketing. But as much as a mobile-dominated world presents a great opportunity, it also carries a great challenge. Marketers can maximize their potential by strategically targeting their audience. They can pinpoint what they want, how they want it, and when they want it. At the same time, the mobile advertising industry is ever-changing, which means the need to keep up to stay relevant.  

Go into 2018 informed. Read our predictions on the trends this year will bring to stay ahead of competitors.

Trend #1

App Store Optimization will become more important than ever before. The App Store's low barrier to entry means that anyone who's anyone can create and publish an app. With Millions of apps, it's critical to stay ahead and make sure yours ranks. 

A/B testing for each graphical and textual element in the store is your secret ASO weapon. Testing your elements will be the key to improving your conversion rate. This includes comparing landscape vs portrait mode for both video and image screenshots. Testing also the order of the screens, colors and different themes can help you boost the conversion rate and reduce the cost per any paid install. Even changing your icon from a square background on Android to a circle background can make a huge difference. And don't forget about optimizing your title and subtitle on iOS, or title and short description on Android. The description is also getting indexed from the last version of the iOS 11 so this is another element that worth exploring. Make sure to pack the titles with relevant keywords while staying true to your brand. 

Trend #2 

User acquisition will become easier on Google with the new Google universal app campaigns (UAC). If you aren't familiar, UAC's let you promote your app across many places at once – Google Adwords, Google Play, Display and YouTube. This is a machine learning technology that helps you optimize your campaigns automatically between these platforms and within each and every channel programmatically. We are pretty sure that Facebook won't stay behind and will get their own "universal product".

What does this mean for you? It means that you can do much more quality marketing yourself. Some agencies might have a good understanding of mobile strategy, media buying, or may have a good creative team. Few will have the innovative technology to back up their marketing strategy and make sure it will all work together to fuel the next growth wave. 

Here's to 2018

With mobile advertising being a constantly evolving industry, it's key to be informed and quick to respond. We hope these two trend insights will help you not only strategize right but spend both your time and budget right. Here's to mobile advertising in 2018!
Ofir Pasternak, CEO & Founder at Persona.ly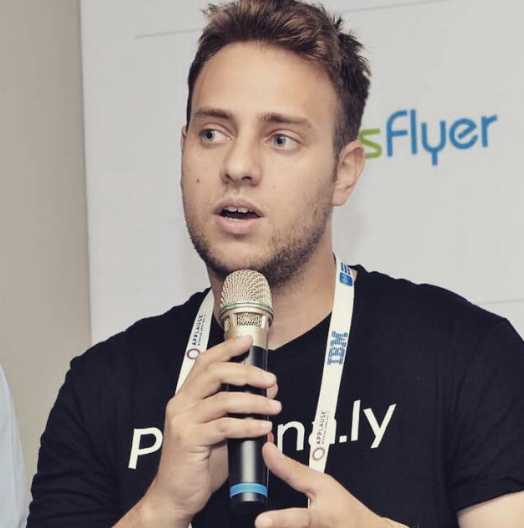 With the advertiser's paying more attention to fraud detection and prevention than ever since Uber's lawsuit against Fetch, as seen by the pressure on video DSPs to adhere to ads.txt for example, smaller and non-technological players are going to disappear and consolidation will grow. Only the players that can keep up with the rapid changes in regulation and technologically adapt to them quickly will be able to keep up with the giants.
Lina Kovalchuk, Marketing Manager at AdsMain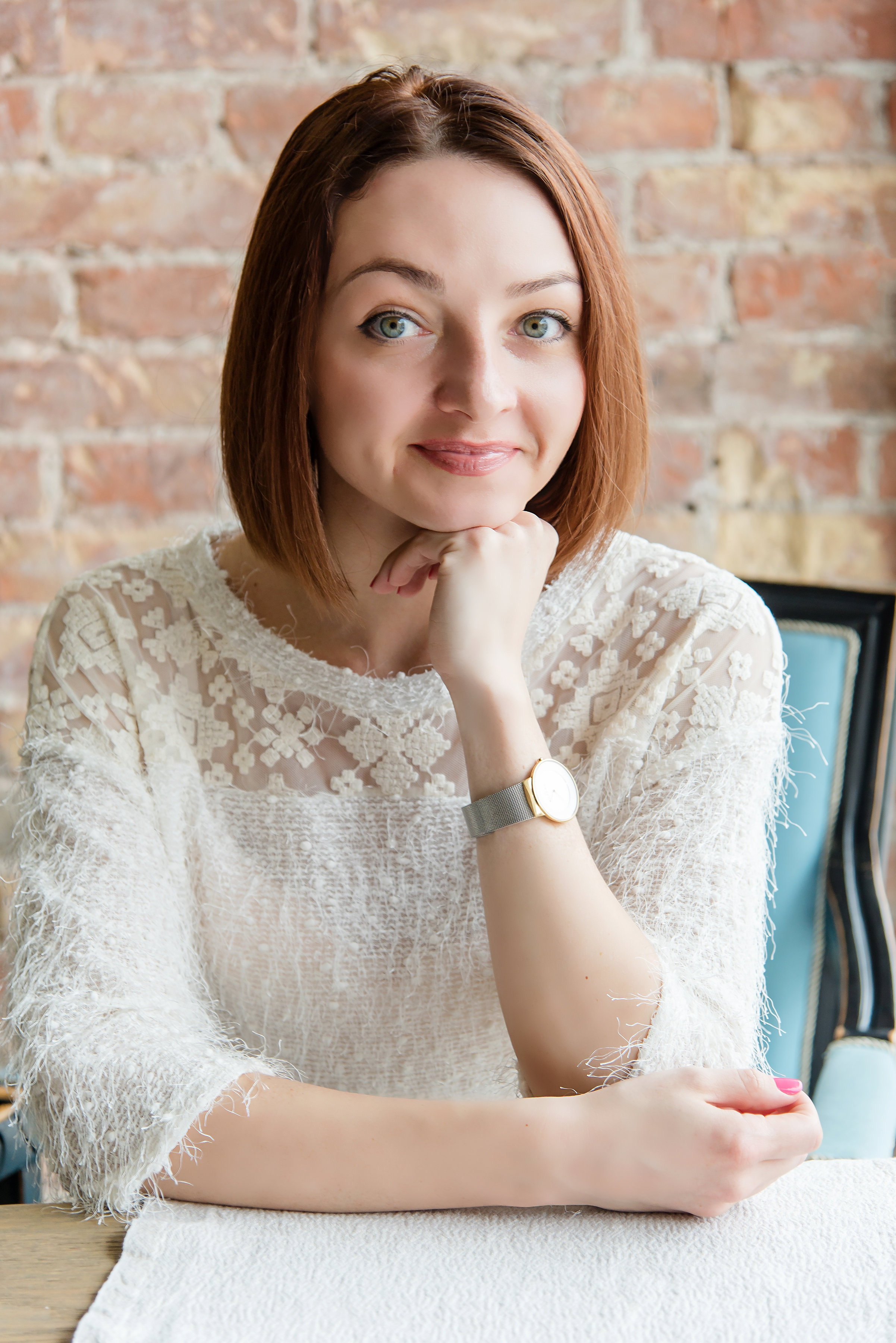 It goes without saying that Mobile Advertising will stay one of the most popular trends in 2018. It was the trend for the last few years and will continue. I am sure videos and live-streaming will stay a great opportunity for brands to interact with their audience. People already prefer watching videos on their mobile devices, than on the desktops. That's why the brands should invest in mobile video content and mobile advertising. There are lots mobile ad options to consider, like banner ads, retargeting ads, display ads and others. Choose one or more of these ads-types and test which one is better for your business. The main thing is: go mobile with your ads, because that's where your audience is. If you truly care about reaching your target audience, never ignore mobile.
Nikita Kalra, Head of Advertiser Sales at AdTuple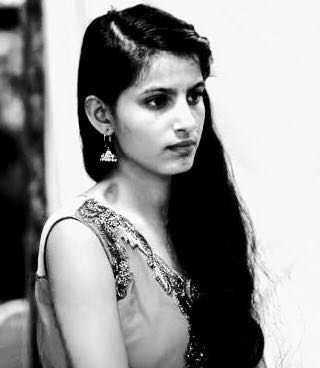 As we advance towards 2018, a year of opportunities and change, a very fundamental fact draws my attention that 2017 and the year before saw Brands engaging with the audience on internet. 2018 will bring a shift in focus towards a mobile-first perspective and this shift will be a sustainable one. This is supported by stats. In 2017, mobile contributed to 60% of all internet traffic. The number is bound to increase and so is the money flowing into mobile ad space. As per eMarketer's stats for 2018, 81% of total ad spend in the USA will be contributed by programmatic trading. Programmatic direct will represent 56.0% of programmatic display spending, while 44.0% will be bought via real-time bidding (RTB).

Second important thing that will dominate the space will be Video. According to eMarketer, average daily time spent on watching online video on mobile has significantly increased every single year since 2012. In fact, Smaato predicts that mobile video advertising is expected to grow significantly next year, from $6.72bn in 2017 to $9.90bn in 2018.

AdTuple is all set to combat 2018 through its RTB platform for both buyers and sellers and Video coming up.